4-year-old with muscle weakness: Which tests to run?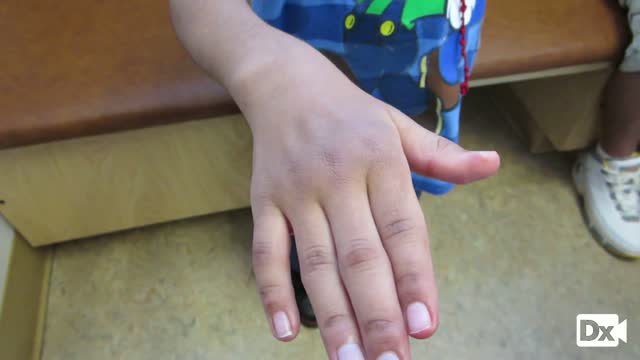 Introducing our new weekly feature, Video Case of the Week! I am David Spiro, the Division Head of Pediatric Emergency Medicine at Oregon Health & Science University as well as Co-Founder of ReelDx. Our goal is to utilize web based videos of clinician-patient encounters for learning and teaching health care professionals. Every Tuesday, I will present a new case that I believe has some special interest. It may be a controversial or difficult diagnosis, a unique presentation of symptoms or an interesting teaching point. My goal is to get you thinking about how you might handle this case and generate some lively discussion in the Comments section.
Click here to see the full case write up.
Muscle weakness is a challenging case for the primary care provider. This general complaint has many etiologies, such as leukemia, polymyositis, or conversion disorder. We list a few of these differential diagnoses in the Actual Outcomes section; however, the list is quite long. As an emergency medicine physician, I am fortunate to have easy access to labs, sub specialists and imaging studies. A primary care clinician may have a more difficult time with ancillary tests.
How would you approach this child? How would you work this case up in your office?